Survivorship is more than beating cancer.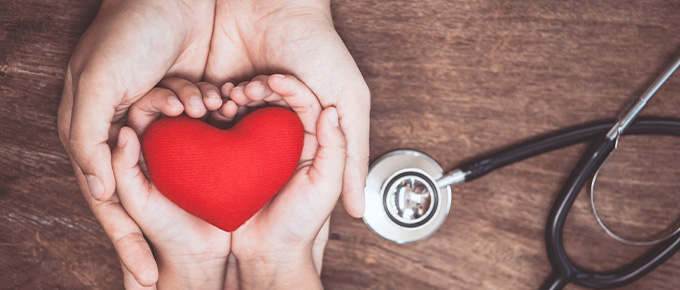 Survivorship is more than beating cancer. It is a lifelong journey that begins the day of diagnosis and continues long after a doctor utters the word "remission." While we're fortunate enough to live in an age where more and more people are surviving cancer, the truth is that living life post-cancer comes with new challenges. The good news is that, through education, awareness and collaboration, we can help to support survivors (and their families/caregivers) as they manage — and in some cases, overcome – the new challenges they face as they work to live longer, happier and healthier lives post-cancer.
Although the specific challenges survivors face may differ, there are a few things that can help you prepare for survivorship:
Ask Questions
Knowledge is power. The more you know about your disease and treatment the better prepared you'll be for potential short- and long-term side effects. If you're not sure what kind of questions to ask, start with the following:
What short and long-term side effects might I experience?
What can be done to manage any side effects that occur or continue after treatment?
Can you provide me with a treatment summary and a post-cancer care plan (aka Survivorship care plan)?
What information is important for me to share with my primary care physician once I am done with treatment?
Is there anything I could do now to lower my risk of long-term side effects?
Are there any groups or online resources you would recommend to help me learn more about survivorship for my specific diagnosis?
Is there a counselor, therapist or other professional who can help me as I adjust to life post-treatment?
If I would like to talk about fertility at some point, who should I talk to and what would they need to know?
Talk About Your Life Goals
Don't be shy – talk to your health care team about what you want out of life. Talk about family planning/fertility, your career ambitions and your general lifestyle. These conversations can help doctors know what treatment options to avoid (if possible) and prompt them to try and mitigate the risk of side effects when possible.
Additionally, as your cancer treatment comes to an end, you might start to wonder what happens next. Although this is a time to rejoice, it is normal for survivors to feel worried about adjusting to a "new normal." Talk to your health care team about setting new short- and long-term goals to help you transition.
Seek Out Support
There's no shame in feeling fearful or stressed about cancer, treatment or life post-cancer. In fact, that's totally normal. There are lots of resources, including support groups and therapy, that are specifically designed to help you manage those feelings.
If you're not sure where or who to turn to, ask your health provider for a referral to an experienced social worker, psychologist or psychiatrist. There are many amazing Advocacy Groups that offer helpful services from managing the financial and social impacts of cancer to supporting people while they re-enter the work force. American Cancer Society has a great website to help you find a local program, and it has many options for you to choose from to engage with either in-person or online.
Final Thoughts
Everyone's survivorship experience is unique, but the most important thing to remember is that you are not alone – there are millions of people going through similar journeys, and there are many people who want to help you! Survivorship is also an area where we are poised to see innovation and progress, and it's an area that we at Servier are hard at work on.