Myelodysplastic Syndromes
THERAPEUTIC AREAS
Myelodysplastic Syndromes (MDS) are disorders in which blood progenitor (stem) cells do not mature into healthy blood cells. The disease is also known as a form of blood cancer.1,2
Failure of the bone marrow to produce mature healthy cells can weaken the body's ability to fight infections and control bleeding over time.2 In the U.S., approximately 16,000 new cases of MDS are reported each year.3
There are six risk categories for MDS (very low-, low-, moderately low-, moderately high-, high- and very high-risk), which help determine the best treatment path for each person.4
IDH1 Mutation
Genetic mutations can inform the way we approach cancer treatment and may provide transformative options for people within these molecularly defined subsets.
Isocitrate dehydrogenase 1 (IDH1) is one of the many genetic mutations being explored to address these unmet needs. Approximately 3.6% of MDS patients have an IDH1 mutation,5 which is considered an early "driver" mutation.6 For MDS patients with an IDH1 mutation, the prognosis has often been associated with worse overall outcomes and an increased risk of transformation to acute myeloid leukemia (AML).5
It is important to re-test patients eligible for targeted therapies to ensure they do not miss a potential therapy option, as molecular classifications may move patients into a higher risk category.7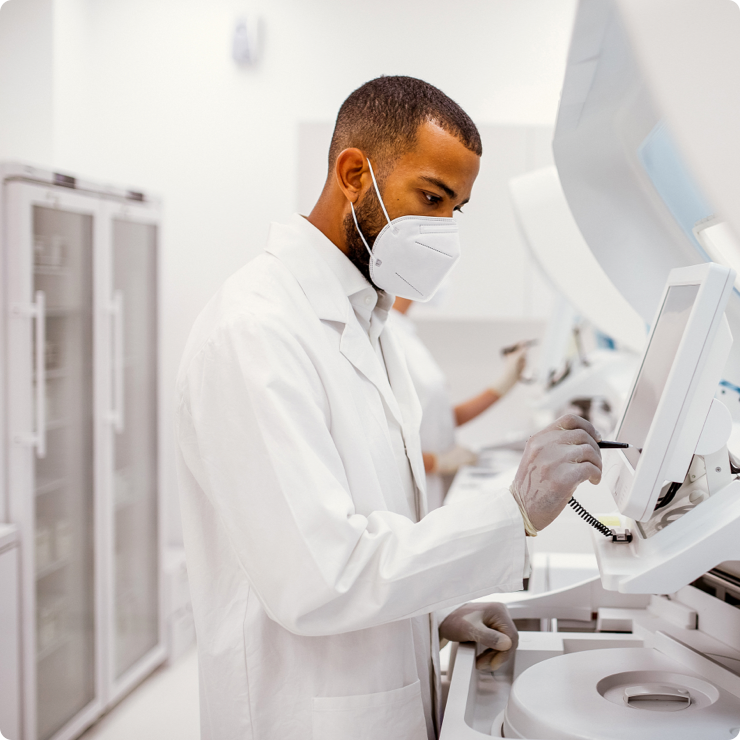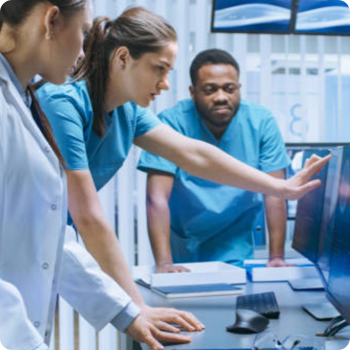 Treatment
The diagnosis and treatment approach for MDS depends on a variety of factors. Currently, patients may be treated with growth factors, chemotherapy, supportive therapy such as transfusions, stem cell transplant, or other medicines to treat their MDS.8 Through molecular testing and research, the treatment paradigm continues to evolve with the needs of the MDS community for more targeted and personalized care.
Always remember to discuss your risk group, mutational testing and different therapeutic options with your healthcare team to help you make informed decisions for your personal cancer journey.
1. Pagliuca, S., Gurnari, C., & Visconte, V. (2021). Molecular Targeted Therapy in Myelodysplastic Syndromes: New Options for Tailored Treatments. Cancers, 13(4), 784. https://doi.org/10.3390/cancers13040784
2. MDS Foundation. What is MDS. https://www.mds-foundation.org/what-is-mds/. Accessed May, 2023.
3. SEER MDS Incidence Rates. https://seer.cancer.gov/statistics-network/explorer/application.html?site=409&data_type=1&graph_type=2&compareBy=age_range&chk_age_range_1=1&chk_age_range_16=16&chk_age_range_62=62&chk_age_range_122=122&chk
_age_range_160=160&chk_age_range_166=166&hdn_rate_type=1&sex=1&race=1&hdn_stage=101&advopt_precision=1&advopt_show_ci=on&hdn_view=1&advopt_
show_apc=on&advopt_display=1; U.S. Census Bureau Population Estimates 2017 National Population Projections Tables: Main Series (census.gov) https://www.census.gov/data/tables/2017/demo/popproj/2017-summary-tables.html
4. Greenberg PL, et al. Blood 2012;120:2454–2465.
5. Thol, F., Weissinger, E. M., Krauter, J., Wagner, K., Damm, F., Wichmann, M., Göhring, G., Schumann, C., Bug, G., Ottmann, O., Hofmann, W. K., Schlegelberger, B., Ganser, A., & Heuser, M. (2010). IDH1 mutations in patients with myelodysplastic syndromes are associated with an unfavorable prognosis. Haematologica, 95(10), 1668–1674. https://doi.org/10.3324/haematol.2010.025494. Accessed on May 19, 2023.
6. DiNardo CD, et al. Leukemia. 2016;30(4):980-984. doi:10.1038/leu.2015.211
7. Platzbecker, U., Kubasch, A. S., Homer-Bouthiette, C., & Prebet, T. (2021). Current challenges and unmet medical needs in myelodysplastic syndromes. Leukemia, 35(8), 2182–2198. https://doi.org/10.1038/s41375-021-01265-7
8. American Cancer Society. Myelodysplastic Syndromes? https://www.cancer.org/cancer/types/myelodysplastic-syndrome.html. Accessed June 23, 2023.